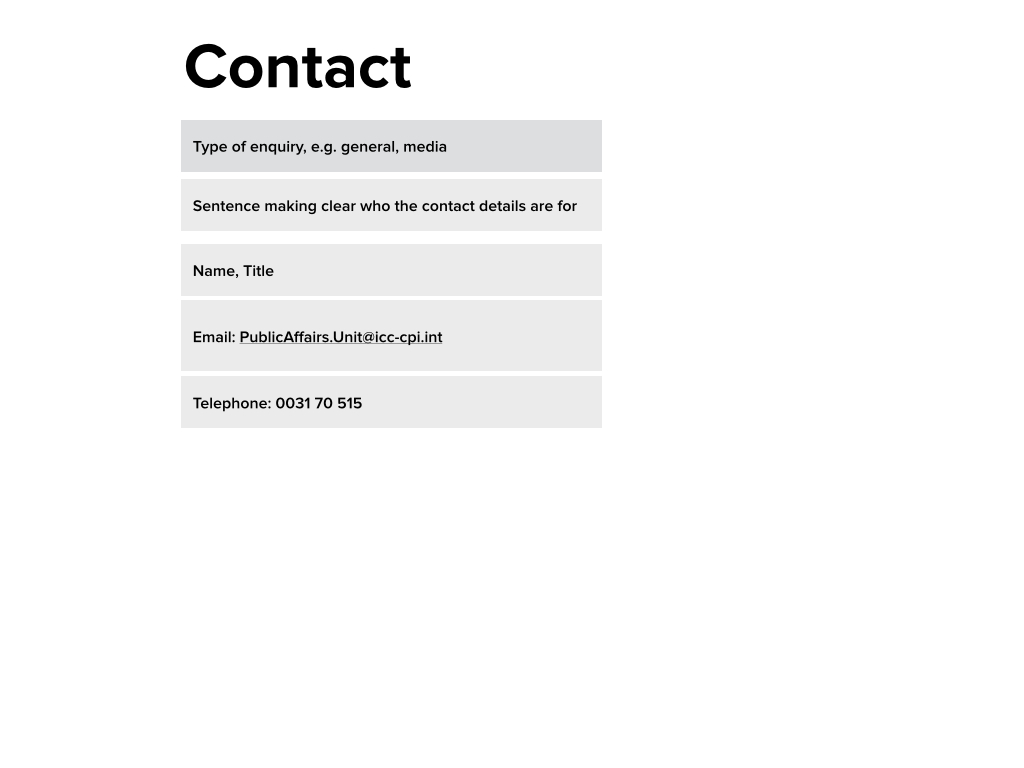 Print this content checklist and work through the points.
Tell users who they should contact for specific types of enquiry.
If a contact is only for journalists, for example, make it clear.
Include the name of the person, his or her job title, a phone number and an email address (as appropriate).
Use links for email addresses, all lower case and write them in full.
See contact for an example.
---