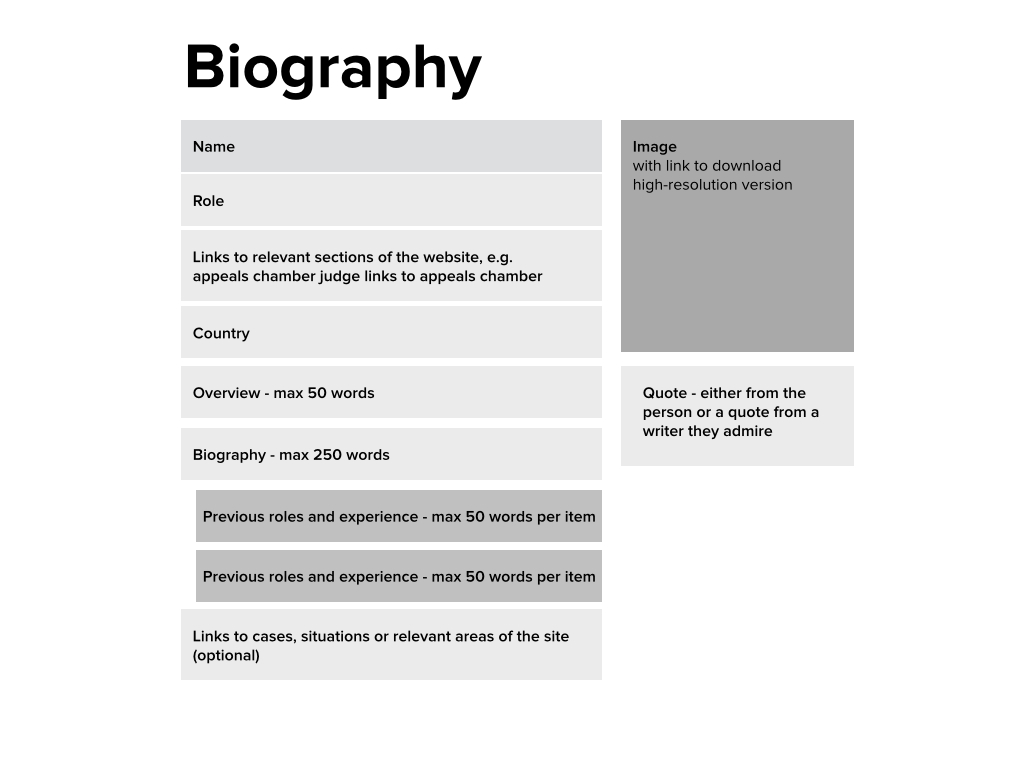 Print this content checklist and work through the points.
Keep it short.
Overview covers the person's current work at the ICC as well as the history of their involvement.
Biography is a few sentences of career highlights in chronological order.
Include a high-resolution portrait image.
Include quote - from the person or a person they admire (optional).
Don't use any other headings or subheadings.
See biography for an example.
---