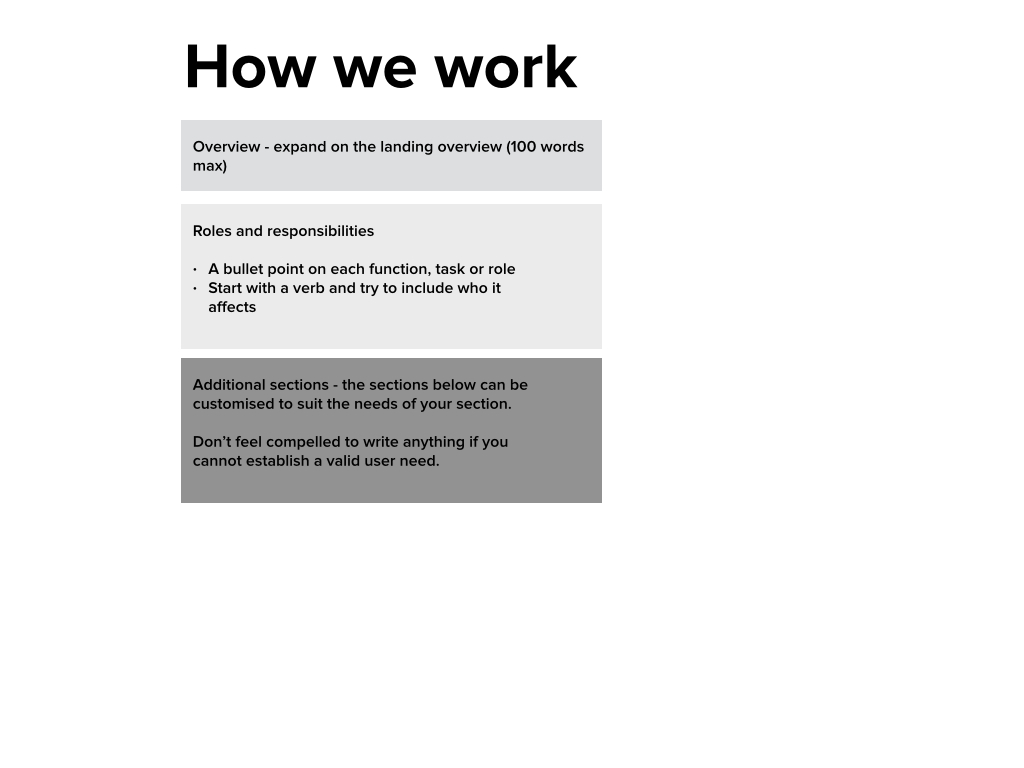 Print this content checklist and work through the points.
Provide a broad overview of your work. Tell users what you actually do. Don't assume a user will have arrived at this page from your landing page. It's fine to repeat that text or to add a bit more detail but keep it concise (100 words max).
Each bullet outlines one of your functions, tasks or roles. Keep them short (30 words max). Try to emphasise who benefits from this work. Don't do more than 10 bullet points.
If you feel you need to include something else on the website and it has not been covered on your landing page or elsewhere on the site, please contact PIDS to discuss your plans. We must prevent duplicated, redundant, outdated and purposeless information being published.
See how we work for an example.
---